Atlantic Coast Contractors is completely qualified to handle all aspects of residential roofing for your home in Florida. Whether you need repair or a full roof replacement, we are ready to help. We know that when it comes to choosing a roofing contractor, you have many options to consider. That's why we are always more than happy to provide Free Estimates and will take the time necessary to make sure you understand all aspects of your residential roofing project.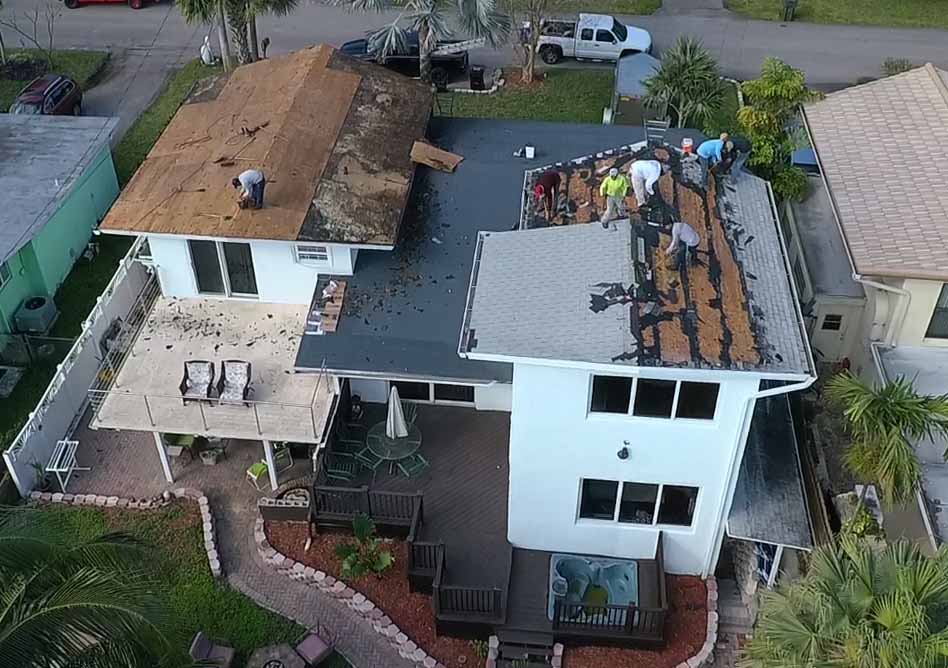 As a homeowner in South Florida, you have to place special focus on your roof. The Broward County and Miami-Dade County area is often subject heavy rains, damaging storms and scorching sun. Your roof will need expert care to stay in top shape, essential for providing shelter and protection for your family and your home.
Need a roof estimate? Click below to schedule a time today!
Get Estimate
Our Roofing Systems
We offer all types of residential roofing systems, and specialize in roof coating systems. Most of the time, a coating application with the R400 Rubber Waterproofing system will cost half that of a roof replacement. You can read more about this system here: R400 Rubber Waterproofing
We can provide roof repair and replacement services on all types of roofs:
Why Choose Atlantic Coast Contractors?
Professionalism – Each member of our crew is highly skilled. Roofing is not a side project for us. We work hard to get the job done right the fist time. And providing the best costumer service possible is always our priority.
Reliability – When our customers need us, we are there! We are always on time for our appointments. We greatly respect our costumer's time.
Quality – Every project as if it were being done on our own homes. This way, we are always providing the highest quality of service by. We are proud of our work and thoroughly inspect each job before leaving the site.